BUSINESS (NOT) AS USUAL


CORONAVIRUS UNRAVELS THREADS IN FASHION INDUSTRY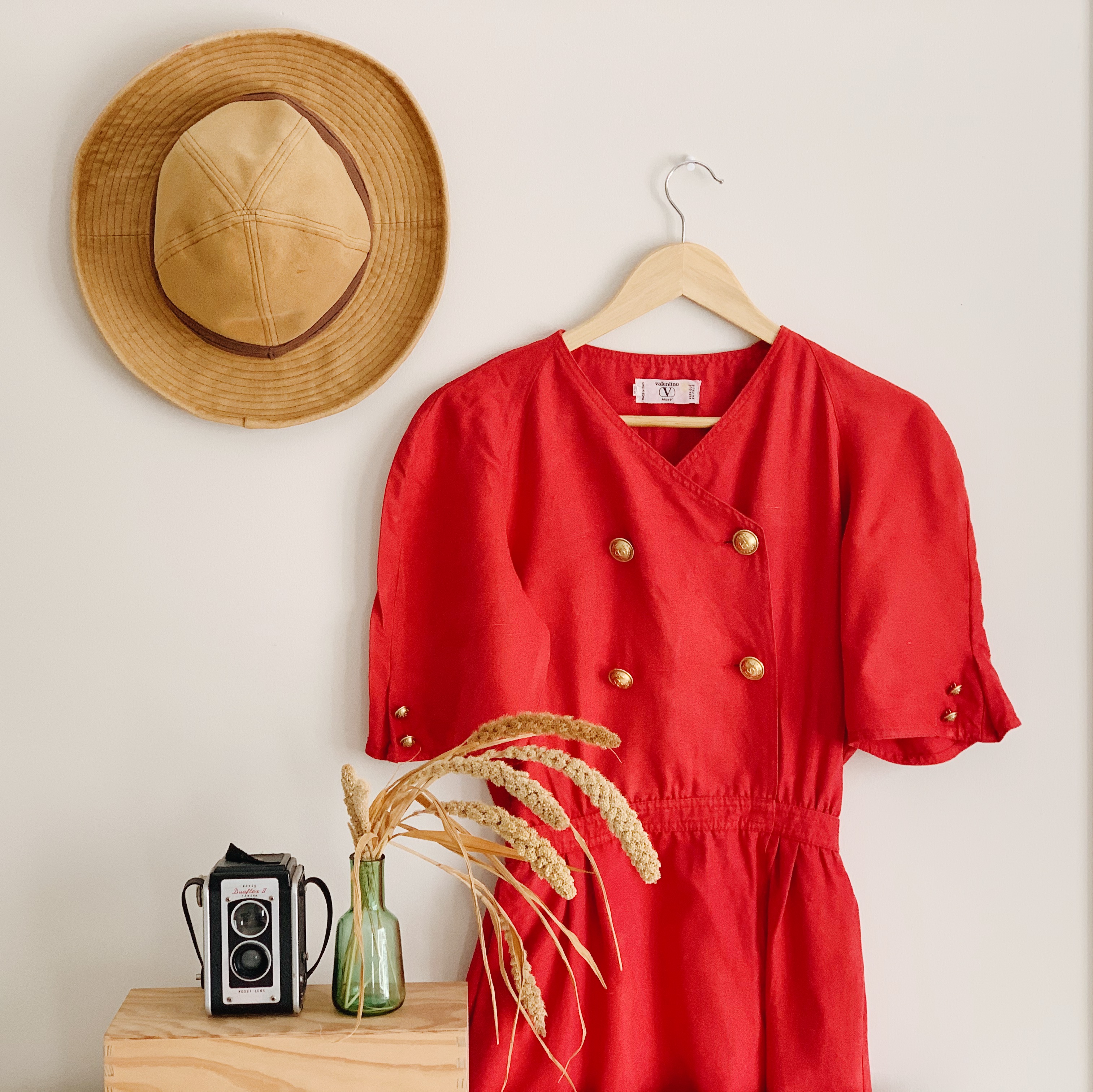 Sustainability changemakers across the world adjust to COVID-19 and emphasise slow, sustainable and digital fashion to replace fast fashion.


By Sheridan Wilbur
---

The COVID-19 crisis ignites a permanent shift possibility from oversaturated fast-fashion and in-person shopping towards slow, sustainable, and digital consumerism. The economic slowdown sped up an inevitable burst in fast-fashion, expected to decline from $35.8 billion in 2019 and to $31.4 billion in 2020, according to the Globe Newswire. Production slowed or ceased. Employees lost jobs. Retailers closed. Demands plummeted. Fashion weeks, typically a physical hub of creative inspiration for new outfits and emerging trends, and they adapted to digital versions of live events. Many summer and spring lines were pushed to a 2021 collection.


"Fashion is almost at a halt," Mikovhe Nengovhela, an economic researcher for the Southern African Clothing and Textile Union, said. "There is little interaction in the fashion world domestically and internationally."


Under a dystopian era of lockdown restrictions, those who work from home or collect unemployment have liberty to lounge in old college sweats or underwear. White collar workers have less need for expensive dress pants. They wear what the Zoom camera cannot see. Sweatpants purchases were up 80% in April, according to the New York Times. The pandemic drove the fashion industry as we know it into the ground.


"Many jobs have been lost since March, due to factories closing down," said Nengovhela. "We face job loss threats since the economy is far away from full recovery."


Research by Accenture reports 33 percent of consumers find themselves "shopping more consciously" based on less disposable income prior to the pandemic. Those were the days when fashion was the world's second leading industry, generating $2.5 trillion in global annual revenues, according to the British Broadcasting Corporation. Then in March, clothing sales fell by 34 percent for the United States. In April, sales sank to 79 percent of original revenue based on a report from the BBC. The spike in comfort clothes was not enough to upend fashion's economic dive.


August 22 marked Earth's official "offshoot day." In other words, fashion's next demand will offshoot nature's yearly resource supply. The apparel industry accounts for 8-10 percent of the world's greenhouse gas emissions, reported by Quantis. Everything we consume from this point on in 2020 is taken from the future.


Yet the outbreak forced many textile and clothing factories to close and report lower emissions. Clear skies in China began to emerge where people were mandated to stay inside. Based on an analysis by the Carbon Brief, emissions fell nearly 25 percent. The state of our global economy ushers the fashion industry to use resources differently and responsibly.


In 2016, according to a study by Environmental Health, the world consumed about 80 billion pieces of new clothing each year. Stores like J.Crew or Gap take styles from high design fashion houses, reproduce them quickly, and often rely on low wage labor overseas. They expect people to consume superfluous amounts of cheap, trendy clothes in low quality that go to waste after a few wears.


Earlier this year, J.Crew, Neiman Marcus, Brooks Brothers, and J.C. Penney filed for bankruptcy. Diane von Furstenberg announced in July she'll close all but one of her nineteen stores. Westfair Communications reported Gap has been sued for $120K in unpaid rent.


Consumers are changing their spending habits. A survey from Retail Customer Experience found over half admitted they spent less on fashion over the past six months because they are not going out. "There's no way I'm going into a store and dealing with trying on clothes with a mask." Noor Bchara, a small business owner, takes pandemic protective measures that alter her waste habits. "The idea of going to a store sounds really stressful right now."


The COVID-19 crisis sped up an existing problem: consumers are not matching the rate of production. One example is Burberry, a luxury label in Britain, who burned 28.7 million pounds ($37 million) of clothing and cosmetics to destroy unsold items in 2018.


People cannot keep up with the rate of fast-fashion. Now, people are not as interested in buying clothes when essential items are a priority. "I haven't bought any clothes over the last six months. I have no reason to," said Bchara.


"There's no sense of urgency anymore," said Conchi Ruiz Cabello, the owner of Mariposa Vintage, a secondhand store out of Atlanta, Georgia. Mariposa Vintage has been in lockdown for over three months. "We haven't been sourcing or bringing new inventory. We have been shipping less frequently."


Insufficient production creates an opportunity for workers to rest too. Nengovhela said "SACTWU (Southern African Clothing & Textile Union) has worked with the government to release funds and pay the workers while they are at home." Whether we choose to slow down based on sustainable values or are coerced by stay-at-home orders, the changes in fashion during the pandemic foreshadow a more conscious producer and consumer.


Cabello, a small business owner, is eager for retailers to rebuild their model. "Sustainable brands have a spotlight. Not to mention, everyone is online."


This is a marked shift for fashion. It was once reported more than 80 percent of transactions happen in physical stores. Noor Bchara, a fashion designer and founder of Noorism, an up-cycled denim brand in Brooklyn, New York, is certain that "the virus caused an acceleration in the [digital] shift." People are online but digital fashion retailers report a 23% year-on-year decline in sales for March according to the most updated IMRG Capgemini Online Retail Index.


Bchara said, "The stores I was selling in pre-COVID-19 shut down." Like many sustainable business owners, Bchara faces sourcing struggles and pauses in the pandemic. Bchara's raw materials come from a rag house facility out of NYC where clothing gets donated. The rag house closed its doors due to the COVID-19 crisis in March.


"I thought about buying clothes in person, then realized Target was probably not open. I didn't call to ask or drive over," said Elise Papazian, a student at Northeastern studying Environmental Engineering. She says she assumed most employees were not employed due to Covid's effect on the retail industry. Papazian wears a cotton t-shirt today. It's repurposed from her mom's young adult years.


"These slower decisions are little touch points," said Shannon Lohr, founder of Factory45, an accelerator program for sustainable and ethical fashion brands. She believes consumer decisions add up. The pandemic is an impetus to understand the interconnectedness of the supply and demand for clothing and support small business.


Nengovhela said, "In South Africa, we are starting to embrace local brands and understand what it means to buy local." He finds as consumers face COVID-19's impact in fashion's "out of sight, out of mind" global industry, they have a deeper appreciation for products that are locally sourced, manufactured, and transported. Bchara doesn't know what is going to happen or when stores are coming back. "No longer boutique and more consignment than wholesale. Maybe they'll be reformatted like that."


Cabello reformats her mindset. "Fashion is about showing support, and trying to put a smile on people's faces and less about making business. Many of us have found joy in getting dressed each day, even if we're not going anywhere." The fastest fashion from COVID-19's collection is sustainable and digital commerce adaptation. That is likely to continue post-pandemic.



---

Sheridan Wilbur, a graduate student at Duke University, writes about sustainability and human rights. She's worked to document oral life histories of factory workers for the Southern African Clothing & Textile Union and in Corporate Social Responsibility for a Bay Area nonprofit.


For resources to measure your fashion footprint, visit "Fashion Footprint" here and for steps you can take to reduce your fashion footprint, visit SustainableFashion101.com.